CORONA-TEST IN NEUSTADT AN DER DONAU
FREE COVID-19-RAPID TEST
NO APPOINTMENT REQUIRED
Comprehensive testing is essential to ensure the protection of the population from coronavirus infections. Pro Lebensfreude GmbH offers a free COVID-19 rapid test at the Neustadt an der Donau location. No appointment is necessary for the Corona rapid test.
The location of the test centre is: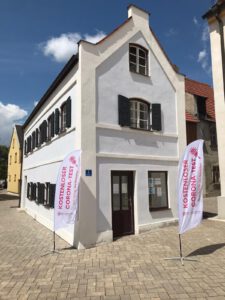 Kirchplatz 5 (Blue House)
93333 Neustadt an der Donau
Opening hours of the test centre:
Saturday: 09:00 – 12:00
If you have any further questions, you can reach us at info@pro-lebensfreude.com.